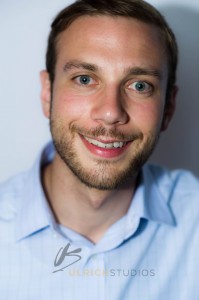 Ely Shestack grew up in Bergenfield, New Jersey, just on the outskirts of a small town called Teaneck, where he spent his formative years foraging for kosher food in a community simply to small to support more than 75 kosher restaurants. After graduating from Torah Academy of Bergen County, Ely headed off to Yeshivat HaKotel to live and learn in the heart of the Old City of Jerusalem. Ely has spent four consecutive summers in Camp Stone, first as a high ropes instructor, then as counselor and  Rosh Eidah (Division Head), where he was able to hone his programming skills in a deeply creative camp environment. Ely was an NCSY advisor for the New Jersey region for two years before spending a year as an advisor for Portland, Oregon (the same year his now-wife, incidentally, was an advisor in Vancouver. It's a good story.).
Ely graduated from Yeshiva University in 2013 with a major in philosophy and a minor in psychology and began studying for semicha at RIETS. In 2013-2014, he and his wife, Chana, served as the youth directors and NCSY city directors in Albany, commuting up from the heilige Washington Heights every Shabbos to run youth programming and NCSY events. On August 22, 2014, Ely and Chana welcomed their daughter Adira Nechama into the world and just a few, short weeks later (to be honest, felt more like a few short years…) the Shestack family, baby in tow, jetted off to YU's Gruss Kollel in Israel.There, Ely had the privilege to advance his semicha studies and interact with Israeli bus drivers. Ely spent this past summer in Kansas City where he served as Rabbinic Intern at Congregation BIAV and as a summer intern at the local Jewish Family Services. This year, Ely will continue studying for semicha at YU while learning in the Fair Lawn Community Beit Midrash in the evenings, and of course, heading up to Brandeis every few weeks to break up the humdrum tristate vibe.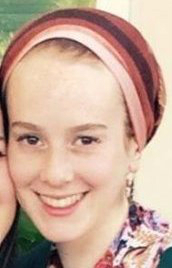 In the span of about a year, Chana Brauser Shestack got married, moved to a new neighborhood, commuted two hours each weekend to a job and a second apartment (see Ely's bio), wrote her senior thesis, graduated Stern College for Women, and had a baby. Before all this major stuff, she grew up in Hollywood, Florida, attended Weinbaum Yeshiva High School, and spent a year learning at Michlalah Jerusalem College. All of the aforementioned life events, according to the Holmes and Rahe stress scale, should have placed her (okay, did) at an extremely high stress level, so she thought that was as legitimate a reason as any to ship off to Gruss Kollel in Israel and spend a year raising a tiny person and studying part-time at Nishmat's Alisa Flatow International Program. As a history major, Chana spent so many hours dodging passersby who wondered what exactly she was planning on doing with her degree that she never actually decided what exactly she was planning on doing with her degree. Instead, she is not using her degree at all and currently pursuing a master's from Yeshiva University's Graduate Program in Advanced Talmudic Studies for the next two years, and then getting back to her day job of figuring out what exactly her day job is. Chana hopes to manipulate her passions for Middle Eastern studies, head wrapping, Mormon fundamentalism, and Gemara into some sort of fabulous career.